Crystals have been used around the world for thousands of years to attract love, promote luck, ensure protection and restore health!
Each of our stones are handpicked and carries its own unique story... Just like you!
Our stones are a spiritual tool to prompt you to INVITE A DAILY RITUAL INTO YOUR WORLD. TO CENTRE, CLEANSE + BRING A SENSE OF MINDFULNESS INTO YOUR SPACE.
EACH STONES VIBRATES AT A DIFFERENT FREQUENCY AND WILL ABSORB THE ENERGY OF THE ENVIRONMENT IT HAS BEEN IN. WHEN WORKING WITH CRYSTALS, IT'S IMPORTANT THAT YOU CLEANSE YOUR STONE'S BEFORE USING THEM.
FOLLOW THE 3 EASY STEPS BELOW BEFORE YOU BEGIN TO USE YOUR MAGIC ROCKS!
BEFORE YOU USE YOUR STONES...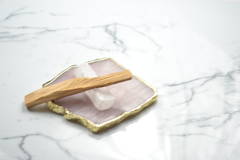 BETWEEN THE NEW MOON + WANING MOON IS THE PERFECT TIME TO CLEANSE YOUR STONES. WASH YOUR CRYSTAL'S IN RUNNING WATER. (PREFERABLY THE SEA, RIVER OR STREAM) BUT RUNNING TAP WATER WILL DO JUST FINE! USE A SAGE SMUDGE STICK OR PALO SANTO WITH A FEATHER TO CLEANSE YOURSELF, YOUR SPACE + YOUR CRYSTALS TO BEGIN YOUR INTENTION SETTING.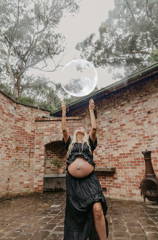 USE A MOON CALENDARTO CHART WHEN THE MOON IS AT 100% (FULL MOON)THIS IS THE IDEAL TIME TO LAY YOUR CRYSTALS IN THE EARTH + CHARGE THEM UP! LAY A CLEAR QUARTZ CRYSTAL WITH YOUR GEMSTONES, TO AMPLIFY THE CHARGE.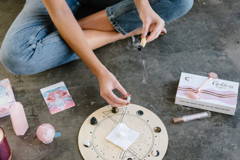 AFTER YOU HAVE USED THE NEW MOON TO CREATE + WRITE DOWN YOUR INTENTIONS, CREATE A RITUAL WHERE CAN YOU GATHER YOUR CRYSTALS + CREATE A MANTRA FOR YOUR INTENTION SETTING. LEVEL UP BY CREATING A CRYSTAL GRID TO MANIFEST YOUR DEEPEST HOPES + DREAMS.