Never leave a candle unattended or in reach of children or pets
Always burn the candle until the wax has melted all the way to the rim
Never burn a candle for more than four hours
Only trim the wooden wicks if the candle begins to smoke
Burn the candle until approximately 2cm from the base
Remove crystal with a metal spoon when the wax has started melting, run under warm soapy water + keep forever!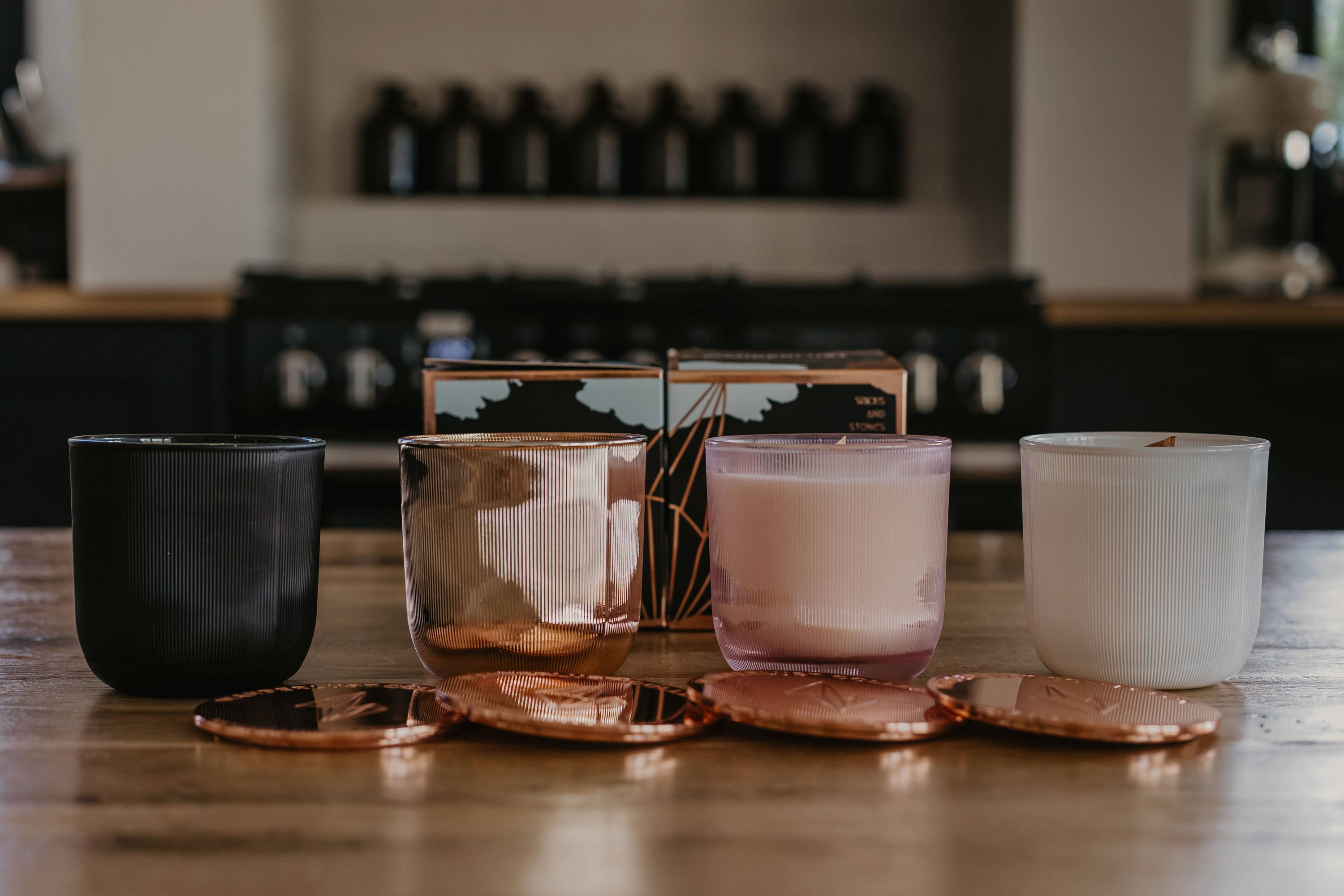 When you're finished with the candle, the remaining wax will act as a melt. Pour the last 2cm of melted wax into an oil burner. Our candles are triple scented so your space will smell amazing for even longer! The beautiful vessel can now be cleaned up in warm soapy water and upcycled. Use it as a vase or a cup full of love. Recycling is a way of showing the universe yo have got her back, just as she has yours.
Our crystal products are designed for the goddess!

Hand - made with love + light by our tiny tribe, who believe in the importance of holistic health + self care.
Know that by purchasing this product you are supporting a dream, inspired by a vision to bring these spiritual tools to you.
A small, family business, started in a coastal town on the Mornington Peninsula, Australia, born from the essence of wanting to give back.
These bespoke gemstone products are 100% authentic made in Earth and are responsibly sourced.
These baby's intention is to prom you to make time to invite a daily ritual into your world. To centre, cleanse + bring a sense of mindfulness into your space.
Use these ancient tools as vessel to help you re-connect, in meditation or as a simple reminder to do more of what sets your soul on fire!
Kym Eliopoulos - Owner + Founder